Technological Wars
Mod for

YR
| | |
| --- | --- |
| Category: | Total Conversion |
| Created: | Friday December 27, 2013 - 18:49 |
| Updated: | Wednesday January 1, 2014 - 20:20 |
| Views: | 2983 |
| Summary: | War Is coming.....and it does not leave anyone alone. |

Rating

0 votes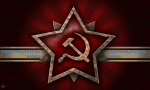 После небольшой передышки,война возобновилась. Сформировались четыре фракции : Китай,США,СССР,Европейский Союз .Каждая фракция обладает своей технологией.
Китай- обладает ядерными технологиями и ЭМИ технологиями.
СССР- обладает тесла технологиями
США - обладает тактикой
Европейский союз- обладает лазерными технологиями.
After a brief respite, the war resumed. Formed four factions: China, USA, USSR, European Union. Each faction has its own technology.
China has nuclear technology and EMP technology.
USSR has tesla technology
U.S. - has tactics
The European Union has-laser technology.
Credits